MALLIKA VIEGAS:



I see your online following and presence, and it's remarkable. Fashion is not the most forgiving of industries. Was there a point where things really got going and you felt comfortable?


PRAYAG MENON:

When I started styling, I knew I wanted to work with magazines, and had initially approached one of the major publications in India, for a junior stylist position. I didn't get the job, as I apparently didn't have the technical requirements they needed.
I carried on and continued to produce great work, and in two years I was asked to be a contributing editor for Harper's Bazaar in 2016. Had I gone the more traditional route or wavered from what I believed in, it might have worked out in a completely different way. It was validating.
PORUS VIMADALAL:

Yes and for me as a photographer, I would say 2013-14 was when I took off, working with bigger publications, doing covers, designs and such.


PRAYAG MENON:

We then moved here [to Canada] in 2018.
Julien Desvaux De Marigny for GQ South Africa,
styled by Prayag Menon, photography by Porus Vimadalal
Ruby Rubab for Nouveau Riche Vintage, styled by Prayag Menon,
makeup and hair Ronnie Tremblay, photography by Porus Vimadalal

MALLIKA VIEGAS:

Five years in, and you're already making a name for yourselves in the Indian industry—why move to Canada?



PRAYAG MENON:




In a personal capacity, we wanted more rights from an LGBT perspective. We wanted to be recognized on paper as each other's partner, and have equal access to many things we weren't afforded as a same sex couple.
PORUS VIMADALAL:
At that time we'd been together 12 years, and we'd always discussed wanting a family. Being able to do those things, at that time in India, seemed really uncertain.
PRAYAG MENON:
At that time, homosexuality was criminalized. A few months after we moved, they decriminalized homosexuality in the country, which was a really great thing. There are many more milestones to be achieved in terms of marital rights and other civil rights, but this was a great start.

PORUS VIMADALAL:


Yes, it was basic things then. If someone fell sick, your next of kin wouldn't be recognized as your partner. We didn't want to wait for things to change. So being able to move to Canada as a recognized couple was a great motivator.
"Blossom", photography by Porus Vimadalal

MALLIKA VIEGAS:

You hear so many immigrant stories of wanting a "better life," but your life sounded pretty great? Would you describe it as a forced migration?



PRAYAG MENON:

Yes, because other than that, we had everything going for us in India. We love the country, but we also couldn't speculate and hope for future change without any idea when it might come. There is a very big difference being able to refer to your spouse as your husband, and as an Indian, that recognition is absent. I'm not saying that having something on paper sanctifies your union, but from a judicial point of view, it makes things simple.



PORUS VIMADALAL:




I feel like everywhere we've lived, even in Bombay [sic] we've lived our life as a couple. We normalize it as much as possible, and for the most part people are fine.



PRAYAG MENON:




Yeah, we don't generally leave them with an option.

Collaboration with Jaipur Rugs, photographed by Porus Vimadalal, co-art directed and styled with Shirali Radhakrishna Tyabji
Nitin Baranwal in Dhruv Kapoor, styled by Prayag Menon, photography by Porus Vimadalal

MALLIKA VIEGAS:

I love that approach. It sounds like it was much more about legal recognition.


PRAYAG MENON:

Yes. There's so much recognition that you don't think about. If there's an emergency, I can't list my spouse as kin, or the possibility to have a child and have joint rights. In India, if we had a child, technically it would only be based on a single parent. We want to have that sort of protection, where we are recognized as a single family unit.

MALLIKA VIEGAS:

That's a terrifying thought. How was the move? I imagine it's unnerving starting over.



PRAYAG MENON:


It was fine, quiet. Canada is very quiet. We miss how much is just constantly happening in India, especially when it comes to fashion. People here don't understand how massive the industry is in India. Publishing is on a much larger scale than Canada, so they're usually surprised at the size and scope of our body of work.



MALLIKA VIEGAS:

The Indian fashion scene is a real force. On a personal level, have you felt that shift as a gay couple?



PRAYAG MENON:


Not really. I think we lived a very lucky life. We've worked in an industry which is extremely welcoming, accommodating and never really experienced any kind of discrimation. We had wonderful neighbours in India and a great support system. I can't speak for others, but that was our experience.

PORUS VIMADALAL:

Frankly the whole move really came down to paperwork and our ability to start a family.

MALLIKA VIEGAS:

Right. So has Canadian life been as equalizing as you expected?



PRAYAG MENON:

We've met quite a few people in Canada who seemed very surprised at our English proficiency. I then proceed to educate them on how we were also a British colony.


Speaking a particular language fluently is truly not the mark of anything to be quite honest. People tend to immediately conjure this image of you based on how you speak. I feel like I'm constantly having to represent India, there's so much emphasis on segregation and ethnicity.

MALLIKA VIEGAS:

You've come here to avoid being classified and segregated, yet you're having to fly this flag all the time. Only now it's not a rainbow flag, it's a big Indian one.




PRAYAG MENON:


Yes, and I don't want to fly anything, my arms hurt. I now feel like I'm highly sensitized to this. It does open your mind and you become more aware of race and all of these issues, but I find I'm now catching every indirect, subtle remark. Why do I have to still be educating people? I'm not here to speak for everyone.



MALLIKA VIEGAS:

What does this move do for your sense of identity?
PORUS VIMADALAL:



I appreciate India more. Every place has its pros and cons, but when you leave and come back, you pay attention to things in a different way. When we lived there we would drive everywhere, even for a 10 minute walk. Here, we don't drive.


On our last visit to Bombay [sic] we started taking early morning walks, seeing the streetlife. The milkman unloading the truck or the paper guy tying up the bundles, absorbing all the sights and sounds.
PRAYAG MENON:

It made me appreciate the resilience of our people.
PORUS VIMADALAL:
Exactly, and I've never done that living in India.
PRAYAG MENON:

Yes, living somewhere you take everything for granted. When you step away from it, you start to appreciate and see the other side. At the end of the day, India is our home and always will be, but also our heritage and culture and background and everything we really resonate with.
"Friends & Family" still life, styling by Prayag Menon, photography by Porus Vimadalal
MALLIKA VIEGAS:
Do you face any kind of identity crisis when it comes to getting your Canadian citizenship?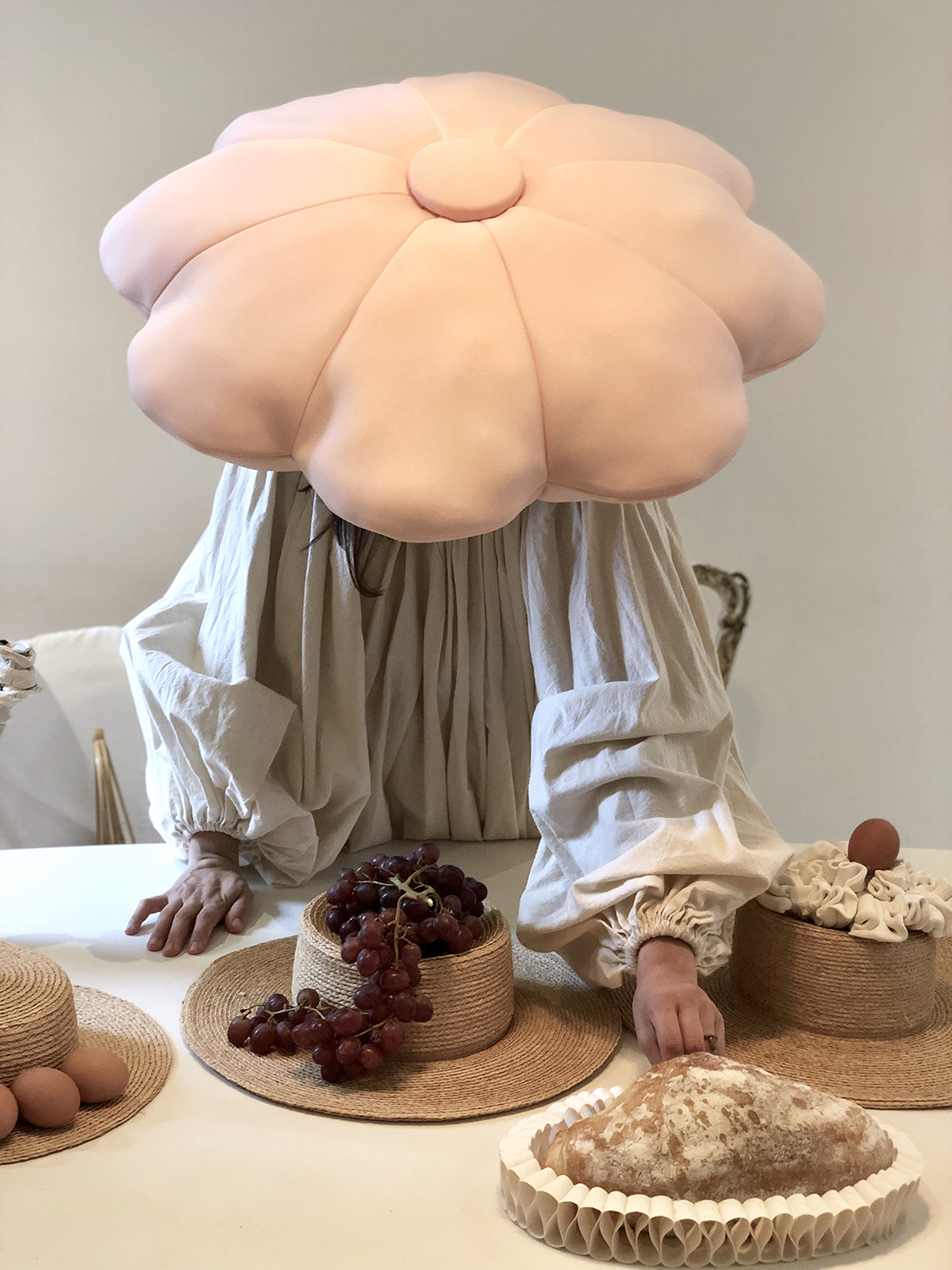 Easter Dinner with Maryam Keyhani, photography by Porus Vimadalal
PORUS VIMADALAL:

No, because they're both so different and fulfill different parts of us. We've learned so much from both places and are ever grateful for that. It can't be a competition. If we hadn't moved, we wouldn't have grown as people, or as artists.


During the pandemic, I learned so many other things. Whether it was enhancing my photography skills, figuring out different ways to make money, or even exploring new hobbies. I don't know if I would have done that if I was living in Bombay [sic].


PRAYAG MENON:

Canada has been like a finishing school for us. In Bombay [sic] we lived a very cushy, comfortable life, but moving here and having all these new responsibilities really made us rise to the occasion. We plan on dividing our time between India and Canada and want to keep our careers and continue our personal growth. We want to keep both of our identities involved and in sync.

PORUS VIMADALAL:
When we moved to Canada, everyone kept saying, "Wait for the winter!"
"Balancing Act", styling by Prayag Menon, photography by Porus Vimadalal
PRAYAG MENON:
When we went through it and said it was fine, they felt so dejected. I always remind them how lucky we are to have all of these facilities and infrastructure, like cleaned and cleared roads. In India we have monsoon rains, bridges collapsing, but people still find a way to keep going.
I know people don't like hearing that but it's necessary for me to remind myself of that perspective and the resilience of our people. When you see how they go through life, crisis after crisis, and still wake up the next day, and resume life. What else can you do?
MALLIKA VIEGAS:

That's very true. As you think about starting a family, are these identifiers you plan on passing down as Indian and Canadian?




PORUS VIMADALAL:
Yes. We definitely want to expose our future child to both the Canadian and Indian identity. They're both complementary in their own ways.
PRAYAG MENON:
India gives us our heritage and culture and Canada shows us the way forward—how to accept and be our most authentic self. It's not any less valid. You can have two strong identities and still belong.
EDITOR NOTE:
Porus Vimadalal and Prayag Menon have recently moved back to India. They hope to divide their time between Toronto and Mumbai. While they know not everyone is afforded this luxury, they felt that for their careers and well-being India feels like the right place for them right now.
LINKS